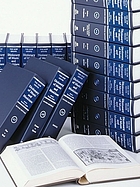 The new Grove dictionary of music and musicians
Call Number: REF ML100 .N48 2001
The standard & most highly respected encyclopedia for the field of music.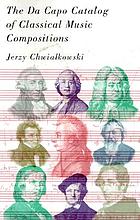 The Da Capo catalog of classical music compositions
Call Number: REF ML113 .C59 1996
Exhaustive list of the works of 132 major composers
Start your music research here!
For the quality resources your professors expect you to use, start here. And do not hesitate to ask for help if we can be of service. All the librarians are happy to help at any time, but remember that Kirsti Thomas (see the box to the right) is the librarian for music.
We are proud to introduce Naxos Music Library.
Naxos includes streaming music from the complete Naxos, Marco Polo, and Dacapo catalogs plus selected titles from other labels. Naxos covers the classical music repertoire -- plus jazz, world, and folk music!